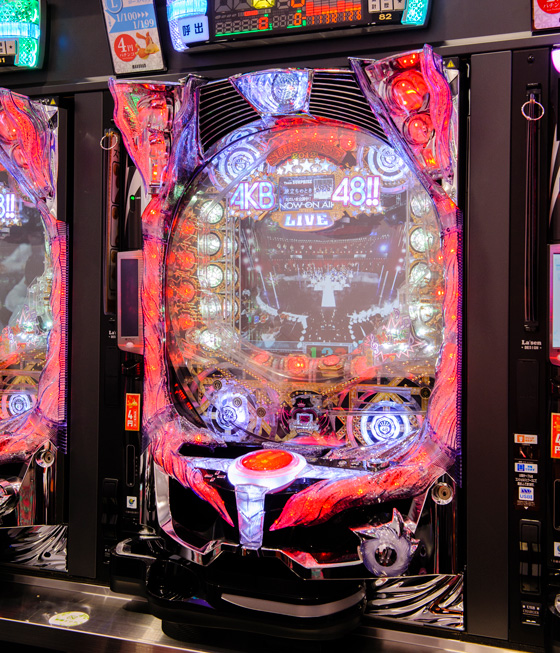 Japan's Favorite Pastime: Pachinko
Originating in Japan, pachinko is a type of mechanical ball game resembling pinball. While pinball uses a larger ball, Pachinko uses small steel balls rented to players by pachinko parlors such as MARUHAN.
There are currently a wide variety of leisure activities in Japan. People spend their free time in any number of ways, refreshing, relaxing, or even studying for self-improvement. The leisure industry in Japan has undergone significant development in trying to meet these needs. Among these forms of leisure, pachinko falls in the same category as video games, karaoke, lottery, dining out, and bicycle or horse races.
Over the last six decades, pachinko has become an integral part of Japanese culture and Japanese leisure. With approximately nine million players in 2016, pachinko is one of the most popular forms of entertainment in Japan. The ¥21 trillion JPY pachinko industry employs over 240,000 people and accounts for nearly a third of Japan's entertainment and leisure market. In other words, pachinko is one of the most popular forms of entertainment in Japan.
The pachinko industry in Japan is, however, highly fragmented, with over 3,400 different operators. Parlors have various kinds of pachinko machines, letting customers select a machine according to their preferences or the day's mood. There are a large number of small operators and a smaller number of large operators, of which MARUHAN is the largest.
The pachinko industry is closely supervised by the Japanese government and other regulatory authorities. Rules and regulations are regularly introduced to control operations and a clear distinction between pachinko and gambling, which is prohibited by Japanese law. Strict rules outlined in the Amusement Business Law govern the licensing of pachinko hall operators, payout ratios, and technical specifications of the machines. MARUHAN conforms to all regulations in every respect and, for this reason, is recognized as an industry leader.
→ 
LET'S PLAY PACHINKO!